Vangelis Gokas
about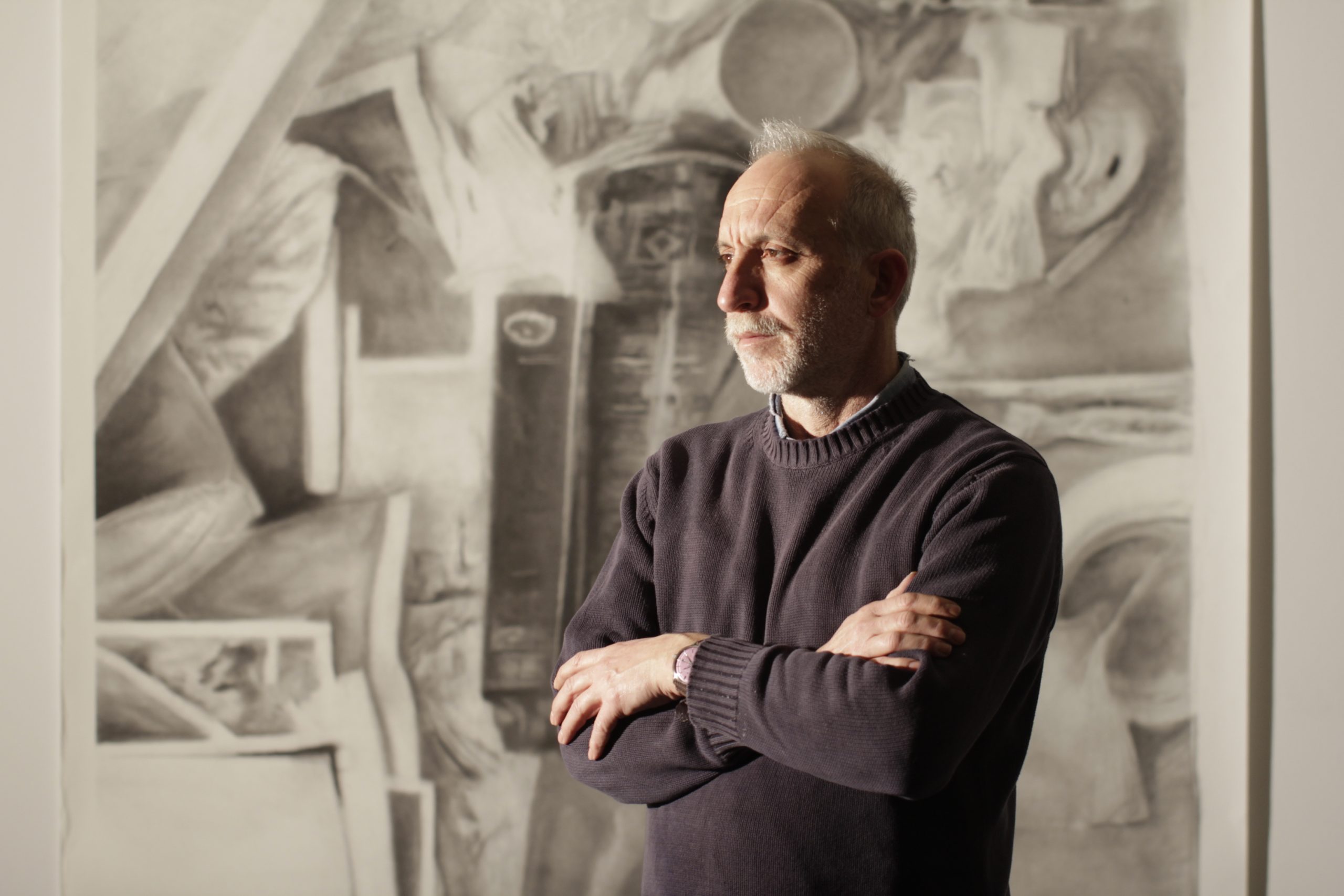 Vangelis Gokas was born in Corinth in 1969. He studied at the Department of Fine and Applied Arts of the School of Fine Arts of the Aristotle University of Thessaloniki (1988-1994) with professor Vangelis Dimitreas and at the School of Fine Arts of the University of Barcelona (1995-1997). In 2006 he completed his postgraduate studies at the Athens School of Fine Arts. His work has been featured in nine solo exhibitions, as well as in group exhibitions in Greece and abroad. Including: Portals/ Neon (2021)."Theorems", Union of Greek Art Critics, AICA Hellas, EMST (2018); 3rd Athens Biennale "MONODROME" (2011) and "In the present tense: Young Greek artists", EMST (2007). His work can be found in museums and important private collections in Greece and abroad. Since 2011 he has been teaching as an associate professor at the Painting Studio of the School of Fine Arts of the University of Ioannina. He lives and works in Ioannina.
Vangelis Gokas appropriates images from photographs, which he reconstructs with the medium of painting. The real/virtual spaces are defined by an aura of vague mystery and allusive coverage as they are revealed to the viewer as unfamiliar, almost "romantic" landscapes, in which the observer is re-located into the created space. Even when he employs plain objects as themes, Gokas replaces the everyday gaze with a "painting" intermediation, by inviting the viewer to reconstitute the image in association with subjective experiential references.
artworks
inquire
1/14
videos
Two painters and the need for painting.
The show features two artists, who stand out for the way they approach the value of painting in the age of the internet and the overproduction of images. Vangelis Gokas is a painter influenced by the works of great masters such as Goya, Rembrandt, Vermeer.