Anestis Ioannou, Giorgos Kontis, Nikos Papadopoulos, Fotini Poulia, Leonardo Pucci, Katerina Zacharopoulou
ART-ATHINA 2020
(ONLINE EDITION)
15 October – 22 November 2020
press release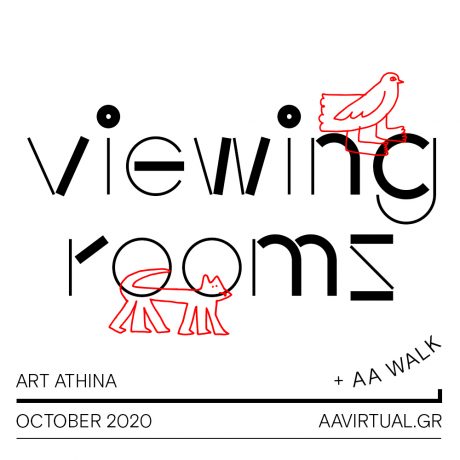 The biggest annual art event starts its digital journey on October 15th 2020
Art Athina launches its digital programming through the platform Αrt Athina Virtual (www.aavirtual.gr) on 15th October 2020 and promises a uniquely different experience to the art-loving audience. Art Athina Virtual is under the patronage of H.E. The President of the Hellenic Republic Ms Katerina Sakellaropoulou.
During the digital premiere of the International Art Fair of Athens which is one of Europe's oldest art fairs, the visitors will be able to navigate the art fair through their computers, tablets or smartphones and meet the artists and their artworks without time limitations, since Art Athina Virtual will be accessible 24 hours every day -with different day and night mode- 7 days per week, until November 22nd.
Art Athina Virtual features the parallel programming that has always been surrounding Art Athina and has established its own audience, with sections such as Talks, Performances, Video and independent art spaces under the title Projects.
The transfer of the largest annual art institution in Greece to a digital environment due to the unprecedented conditions that emerged with the advent of the coronavirus epidemic and forced the cancellation of Art Athina 2020 at Zappeion Megaron as originally planned, will not limit the public's contact with visual creation exclusively in the digital world.
Art Athina Virtual organizes Art Athina Week that will last from 13 to 20 October, during which the Athenian galleries will be able to exhibit in their natural spaces the works that will be presented in the viewing rooms.
As every year, the organization of the event belongs to the Hellenic Art Galleries Association and to the Art Athina team, with Artistic Director Stamatia Dimitrakopoulos. The implementation of the platform is carried out with the support of the Ministry of Culture and Sports.
artworks
inquire
1/15